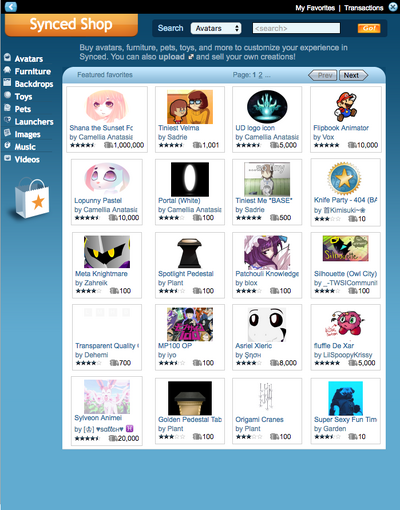 The shop tab located at the top of your screen allows you to purchase items uploaded by other members of the community. The main page displays popular selections from the various areas of the shop.
If you really like an item, you can add it to your favorites list by clicking on the heart on its listing page.
Categories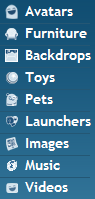 Items in the Shop are divided into categories describing their use. Items can also be tagged to further describe them for searching.
Purchases
To purchase an item, choose a category and click on the item you are interested in. The list can be sorted by rating, highest/lowest price, highest purchases, popularity, date added, and most favorites.
You can test the different animations from the item page before purchasing. You can also rate items by clicking on the rating stars under the image and leave a comment by clicking on "Post Comment". Ratings help determine which items show up on the main page of the Shop section.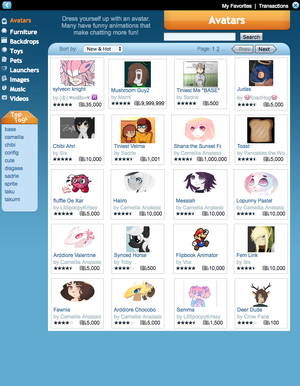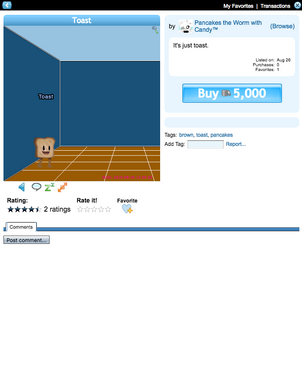 See Also